Çenteyê naylonî
Tîrêjiya bilind, zexm-berxwedêr, mîkrofîber averûbar û materyalê naylona rastîn.
Sêwirana vekirina mezin çêkirina we ji we re hêsantir dike, û tûrikê dê-û-zarok a gerguhêz a derveyî dikare were veqetandin û daliqandin, û cîhê cihêhevkirî we bêhempa dike.

1.Çenteyê naylonî product parameters
| | |
| --- | --- |
| Navê hilberê | Çenteyê naylonî |
| Awayî | Moda, vala, karsazî û rêwîtiyê |
| Materyal | Mîkrofîber + Naylon |
| Customizable | Reng, mezinahî, logo, materyal |
| Pakêt | Tîpa + karton qulibandî (wekî ku hewce be dikare were xwerû kirin) |
| Taybetmendî | Dikare di slung û destan de were bikar anîn |
| Reh | çîn |

2. Danasîna kargehê
Dongguan Yihua Handbag Co., Ltd. di hilberîna çenteyan, çente, backpacks, çenteyên makyajê, amûrên amûran û hwd., 15 sal ezmûna pîşesaziyê, kapasîteya hilberîna salane ya ji 1000000 perçe zêdetir pispor e.
Sêwirana bedew, karûbarê hêja, radestkirina demkî, ji hêla Amerîkaya Bakur, Ewropa, Japonya, Kore û welatên din û xerîdarên herêmî ve.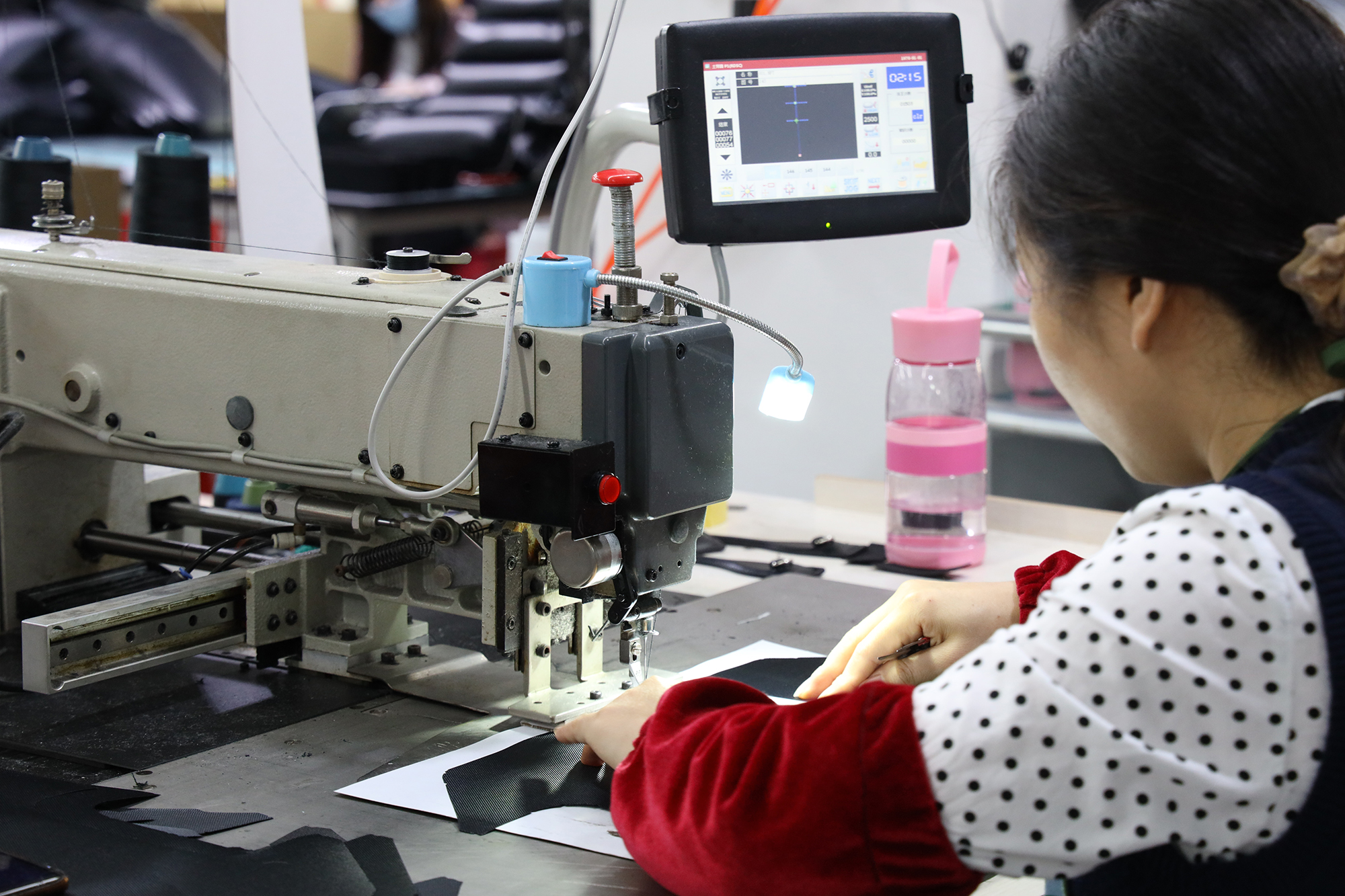 3. Veguhastina pakkirinê
Packing: 1 pcs / bag plastîk, 20 pcs / karton; an li gorî hewcedariyên xerîdar.
Agahdariyên radestkirinê:
1.Bi behrê: heke mîqyasa tiştan mezin be û hûn bi lezgînî jê re hewce ne, hûn dikarin hildibijêrin ku bi behrê veguhastin da ku hin bar barkirin, ku bi qasî mehek digire;
2.Express: em ji hêla UPS / DHL / FEDEX / TNT vegotinê ve tiştan radigihînin, hûn dikarin bêyî derketinê werin, hewceyê 3 heya 5 rojan e ku hûn werin;
3. Barkirina balafirgehê: em dikarin ji we re alîkariya balafira hewayî jî bikin, hûn hewce ne ku biçin balafirgehê da ku barkirina malê veguherînin, ew ê di derheqê 2 û 7 rojan de bimîne; kîjan rêbaza radestkirinê çi dibe bila bibe, ew bi daxwazên weyên rastîn ve girêdayî ye.
Karûbar:
1. Em karûbarê OEM pêşkêş dikin. logo / hangtag / pakêta firotanê hwd.
Pêvajoyên xwerû ev in: çapkirina ekranê, etîketên tevnayî yên Emborideryã € Deboss / Embossã, marqeyên Metal, Lazer.
2. Em dikarin li gorî hilberê / taybetmendiya / nimûneya referansa we hwd.
3. Ger hewcedariya weya ceribandinê heye, em dikarin ji bo we ceribandinê saz bikin.
4.Avantaj
1: Fabrîkaya destikê bihêz, avantaja bihayê;
2: Berhem dikarin bêne xwerû û hilberandin;
3: Piştrastkirina kalîteyê: Ger pirsgirêkek kalîteyê hebe, ew dikare bê belaş were tamîr kirin an çêkirin.
4: Bibe xerîdarek VIP û nimûneyan belaş peyda bike;
5: Bi zêdeyî deh salan ezmûna pîşesaziyê, ji fabrîkayê re ji bo referansa xerîdar gelek model hene.
5. FAQ
Q1: Ma hûn fabrîkek an pargîdaniyek bazirganî ne?
em kargeh in. Wekî hilberînerê çenteyê profesyonel, em piştgiriyê didin OEM & ODM.
Q2: Kêmtirîn qewareya fermanê çi ye?

Mîqdara emrê herî kêm 300 / perçe / reng e.
Q3: Çawa heqê nimûneyê?
Ji bo hevkariya yekem, em hewce ne ku nimûneyan û lêçûnên barkirinê bistînin. Heqê nimûneyê du qat zêde dibe, nîvê wê piştî ku nîzam di komê de hat pejirandin dê were vegerandin. Heqê vekirina qalikê ji hev cuda tê stendin.
Q4: Çawa fabrîkaya we kalîteyê garantî dike?
Pergala meya hişkkirina hişk û pergala rêveberiya kalîteyê ya hişk heye.
Q5: Dema radestkirinê çi ye?
Bi gelemperî piştî rêzkirin û piştrastkirina nimûneyan 30-40 roj derbas dibe. Wextê taybetî bi mîqdara emrê ve girêdayî ye.
Hot Tags: Çenteyê naylonî, xwerû, kargeh, hilberîner û dabînker